Adding a Course to the Course Library helps Trainees discover the Courses offered in your organisation that are voluntary in nature. Trainees can either Self Enroll or Request for Enrollment depending on your course settings.
To Create a New Course and add it to the Course Library:
Click Courses on the navigation bar and select Add Course.
Enter the required Course details like Course Title, Code, Duration, etc.
Click on Advance Settings for the option Add To Course Library to appear. Select Yes
Select the appropriate option for Enrollment Needs Approval of and click Submit.
Now, the Trainees will be able to see the newly created course in the Course Library from where they can Self Enroll or Request for Enrollment.
Note:
When a course is added to a course library you can add Departments and Designations you want to target. So only Trainees who belong to the targetted Departments and Designations will be able to view this course.
You can also add relevant keywords in Tags for the Trainees to discover the course using search functionality.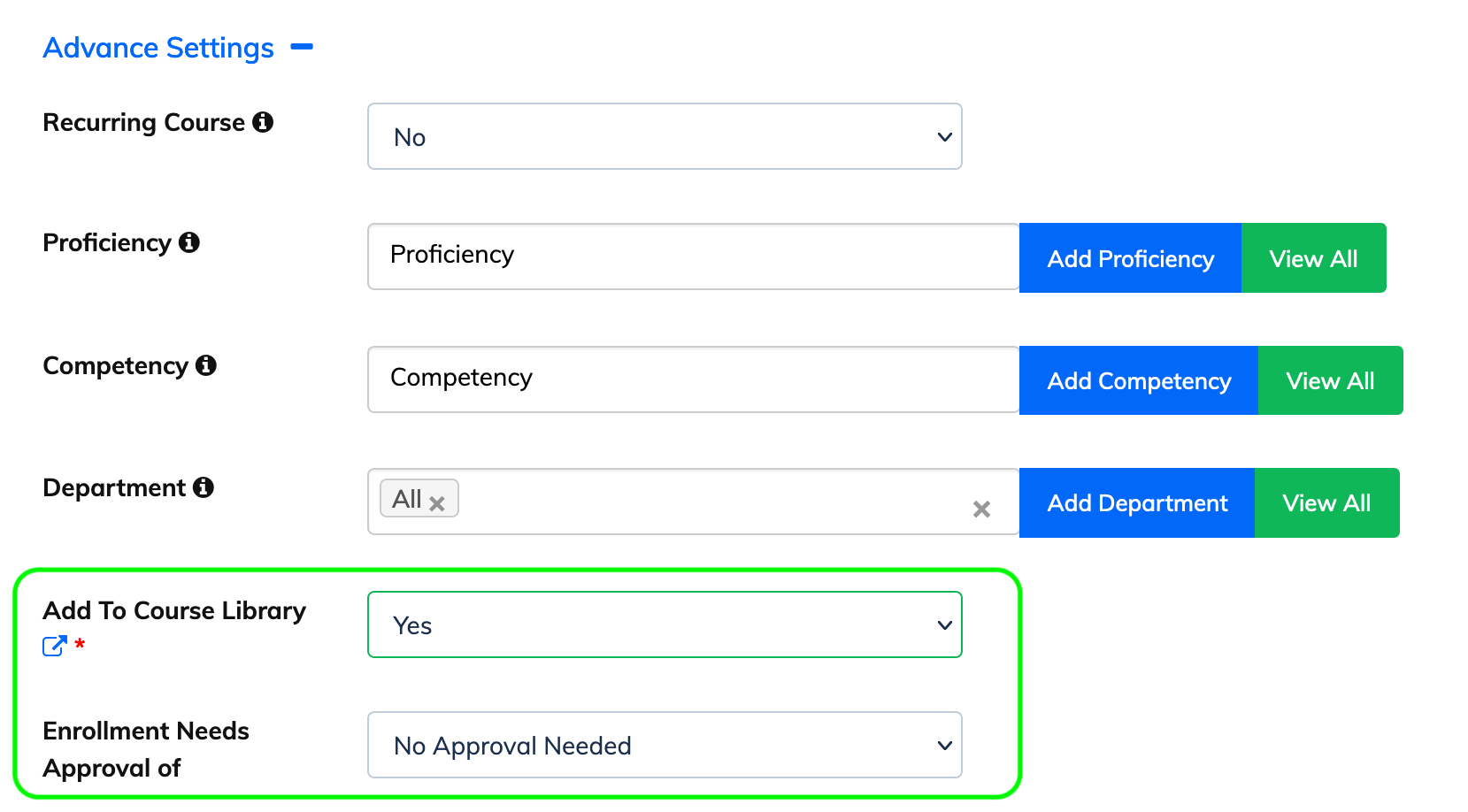 Trainee View of Course Library