To create an Assignment:
Click on Courses and View Courses on the navigation bar. Now you will see the list of all courses.
Click on the relevant Course and then click on the Chapter/Module Name where you would like to add the Assignment.
Please note that an Assignment cannot be added to a module, if other content exists in that Chapter/Module. Please add Assignment in a new module.
Click the Add Content button and then click on Assignment.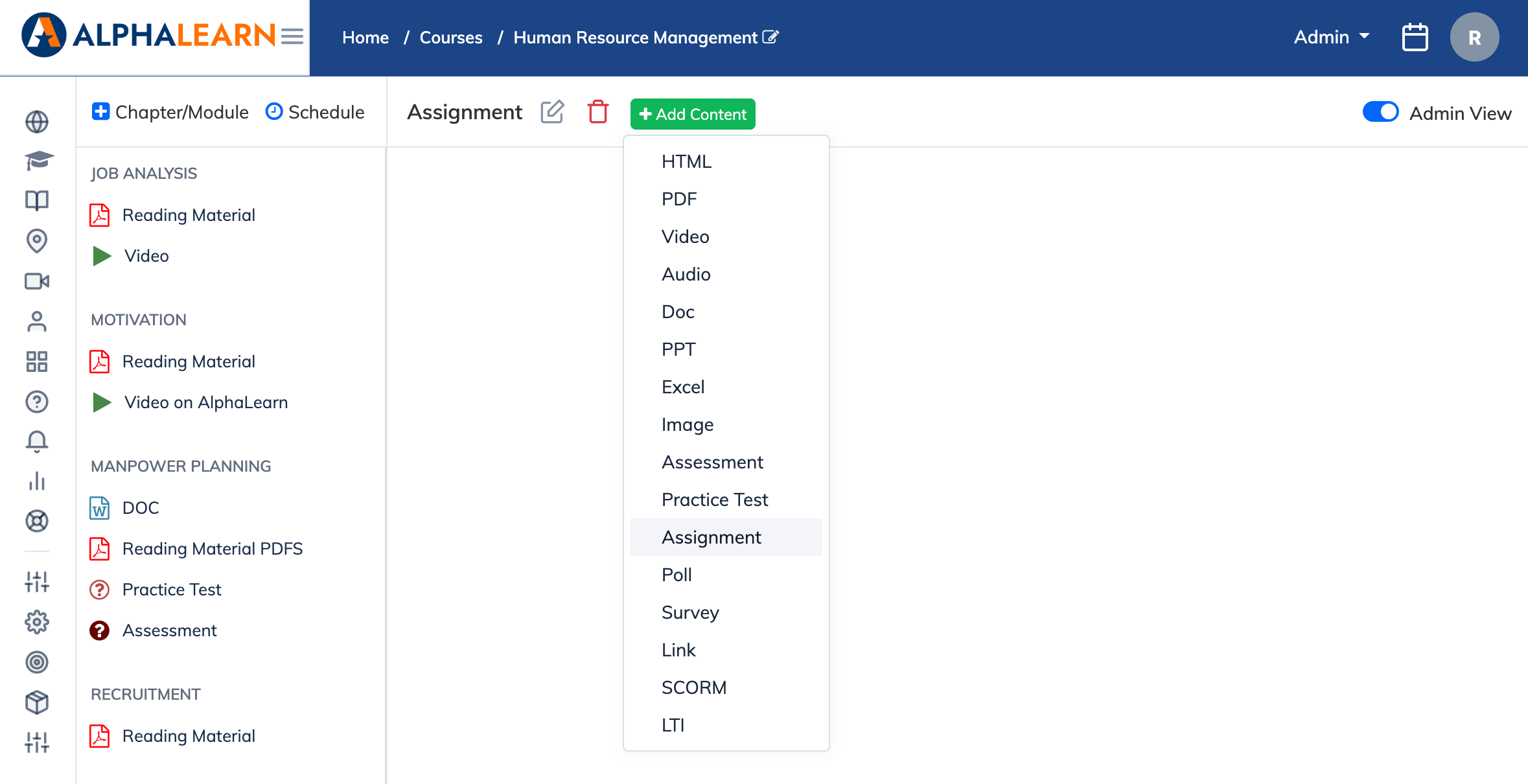 Add the following details for your Assignment:
Title: Name of the assignment.
Assignment Available For: You can set the number of days Assignment should be available.
Time Barred Assignment: You can choose if you want the Assignment to be time barred or not.
Show Result in: Choose a setting to display result in form of Percentage, Marks or Grade
Passing Percentage: If you set the passing percentage, assignment will be considered done only when user scores percentage mentioned.
Shuffle Questions & Answer Options: Enable this setting to shuffle the order of questions as well as Answer Options.
Allow Requests for Extension: Set whether trainee can request for extension or not, if due date for assignment has been expired.
No. of Attempts: You can set how many times a user can reattempt an assignment.
Assignment Type: Assignments can be allocated manually to each Trainee or it can be automatically allocated based on Trainee's progress.
Display Correct Answer For MCQ After Attempting: You can choose to display the answers of the questions attempted to the Trainee after they have attempted the Questions.
Click Create button and add your questions.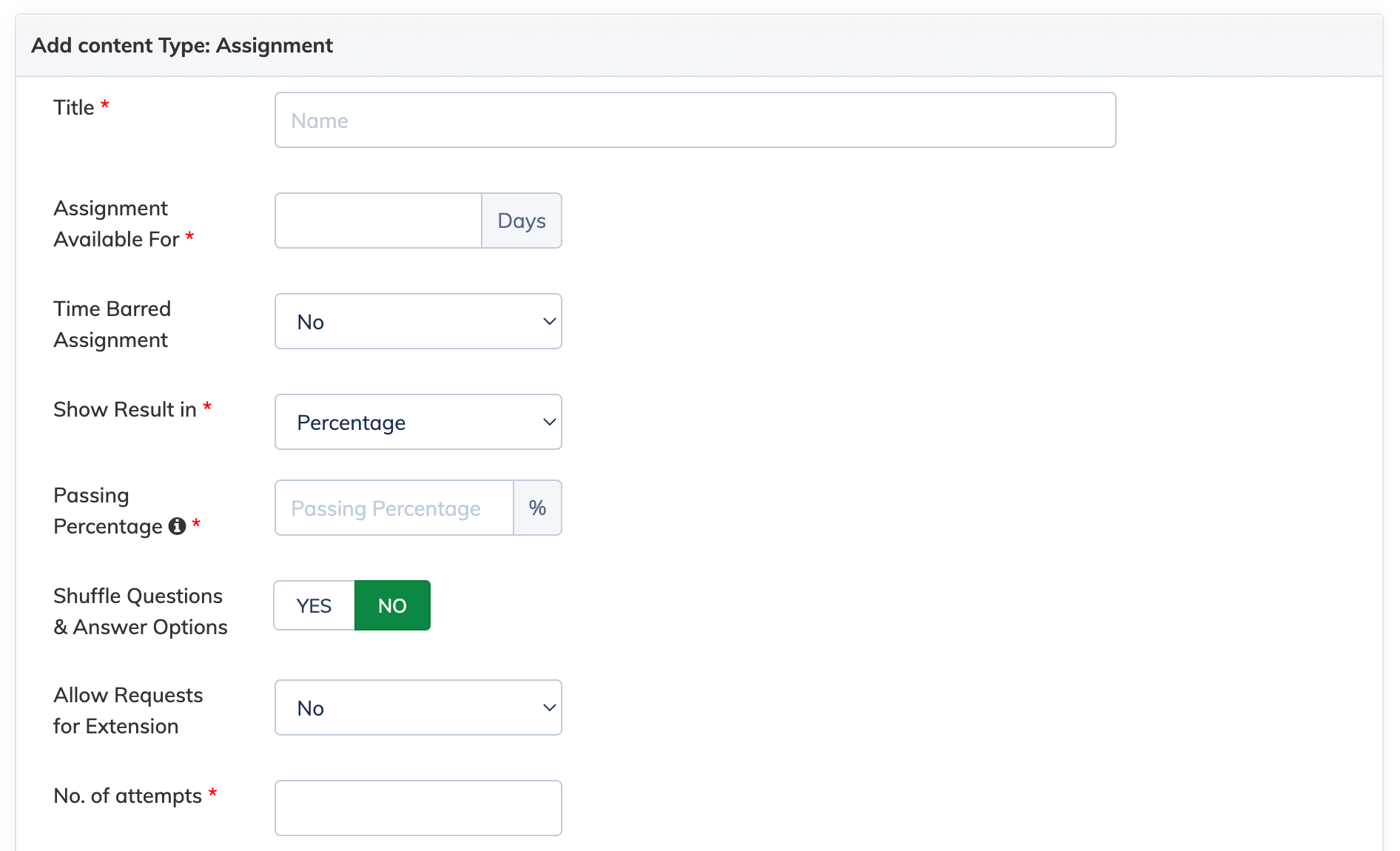 You can add different types of Questions like Multiple Choice Question Answers (MCQ), True/False, Yes/No and Basic Question/Answer.